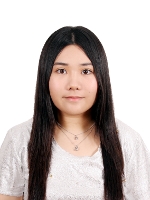 Hio Lam Tam
Competitor in Skill: Visual Merchandising and Window Dressing
Country: Macao, China
How did you get interested in your skill?
I am always doing DIY at home.

Where did you do your training for your skill?
The Labor bureau of Macau SAR


How did you first find out about your Member organization and its programs?
Through the newspaper.

Who influenced you to pursue your skill as a career?
My school teacher.

What is your experience in participating with your Member organization?
My first time to participate.

Describe your most memorable moment so far with WorldSkills?
I'd only read about the past competitions in WorldSkills. It seemed like a very memorable event for every competitor.

Describe what your experience has been since your involvement with WorldSkills.
I am only preparing the training so far.


Did participating in the skills competitions and training for WorldSkills help you progress in your skill? Please describe.
Yes, it helps. Through the training, I've learned the use of different materials and tools.

What do you currently do? Where do you work?
I am a high school student.

What are your future career aspirations?
Probably in the design field.